 Integra News 2021 Breaking Records in Housing Industry!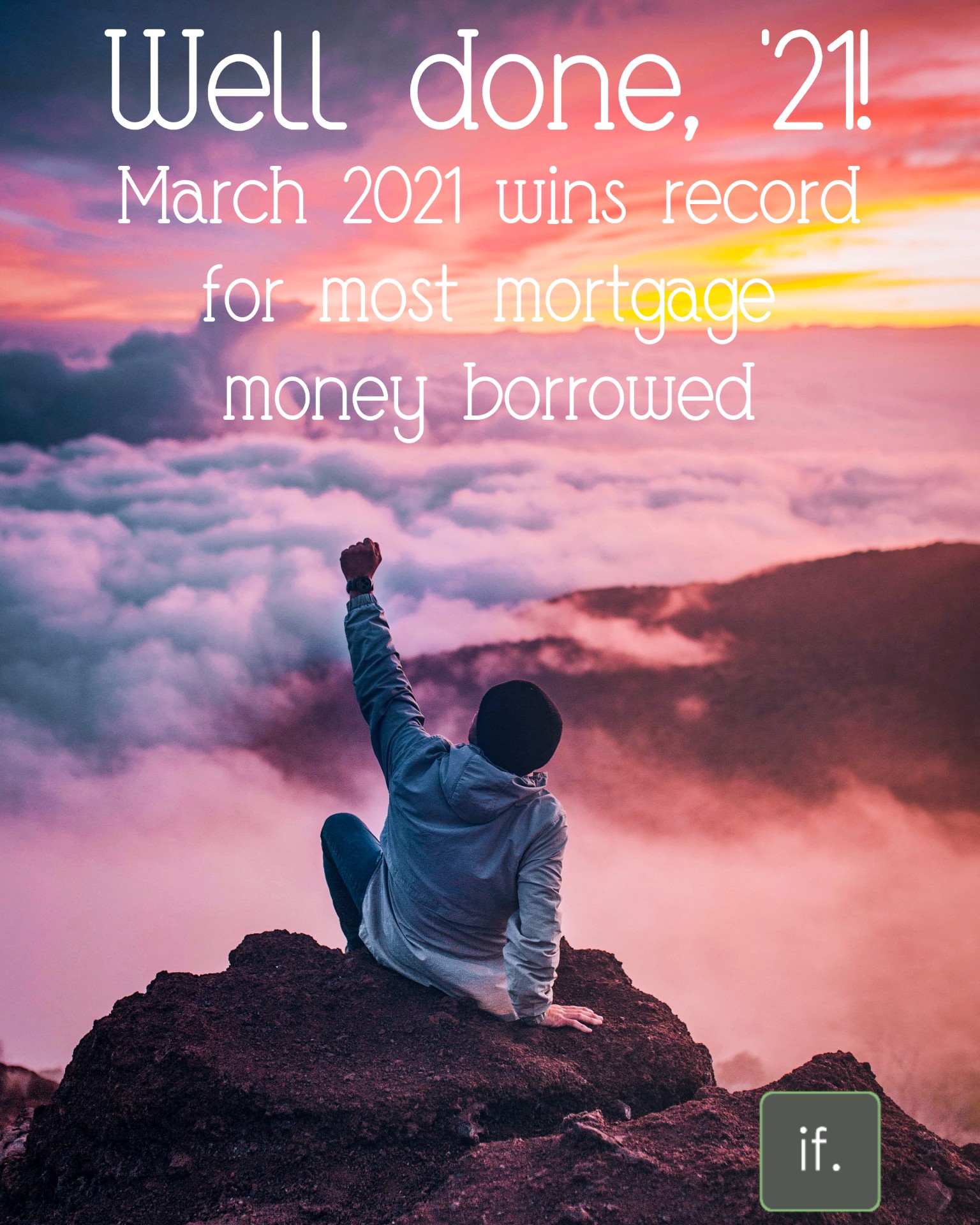 The Stamp Duty Holiday has caused a frenzy in the housing industry! March 2021 broke the record for most money borrowed for mortgages in 28 years, due to UK homeowners scrambling to beat the Stamp Duty relief deadline.
Data has been collected by the Bank of England since 1993, to see how much UK homeowners would borrow for mortgages per month. March now holds the record for most money borrowed since this data started being collected, and this is naturally because, at the time, UK homeowners did not know that the Stamp Duty Holiday was being extended.
The Stamp Duty Holiday was launched by Rishi Sunak in July 2020, as the UK was exiting it's first coronavirus lockdown. However, at this time COVID was still a huge concern for many. A vaccine had not yet been introduced at this stage, and the nation had just spent over 4 months in lockdown, away from their friends and families. Visiting other properties was just too frightening for most people at this stage.
As coronavirus restrictions have been easing over the recent months, this means that buyers are more comfortable with visiting properties and having other people view theirs, as March's data shows. So currently, with not only Stamp Duty relief but with low mortgage rates, as the Government's 95% mortgage scheme is in motion, it could be anticipated that May and June 2021 could see more records broken!
However, is this a good or bad thing for buyers? 95% mortgages will mean higher interest rates, and coronavirus has caused economic uncertainty for many. Will families hit by coronavirus' bad financial impacts be able to cope with high interest rates if they purchase a property with a 5% deposit? If you are in an uncertain position and are weighing up which mortgage deals you should look into, please contact us! Our mission here is to make finance easy, so we want to take some weight off of your shoulders and ensure that you make the best financial decisions you can.
Of course, the Stamp Duty Holiday is changing as of the end of June 2021 (Please read our stamp duty blog for the exact percentage calculations that will apply to you). So, this could mean that there will be a sharp fall in properties purchased. However, Rishi Sunak hopes that the Government's 95% mortgage scheme will keep the housing sector steady. Lenders such as Nationwide have also launched their own schemes, such as the Helping Hand Mortgage scheme for first time buyers, so there are many great opportunities for buyers in 2021, even when the Stamp Duty Holiday ends.
If you'd like to find out more about the mortgage opportunities that 2021 has to offer, feel free to contact us! Or, check out our YouTube channel, blogs and social media, which can all be found here at our website! Thank you for reading our blog!
Email: enquiries@integraf.co.uk
Phone: 0117 251 0083
PLEASE NOTE: A mortgage is a loan secured against your home or property. Your home or property may be repossessed if you do not keep up repayments on your mortgage or any other debt secured on it. We offer a comprehensive range of mortgage products from across the market. We offer both first and second charge mortgages, but not deals that you can only obtain by going direct to a lender. For those seeking to increase their existing borrowing, alternative finance options may be available and more appropriate for your needs. For example, a further advance from your existing lender or an unsecured loan (e.g., a personal loan).