 Integra News Blogs for Buyers: Hints & Tips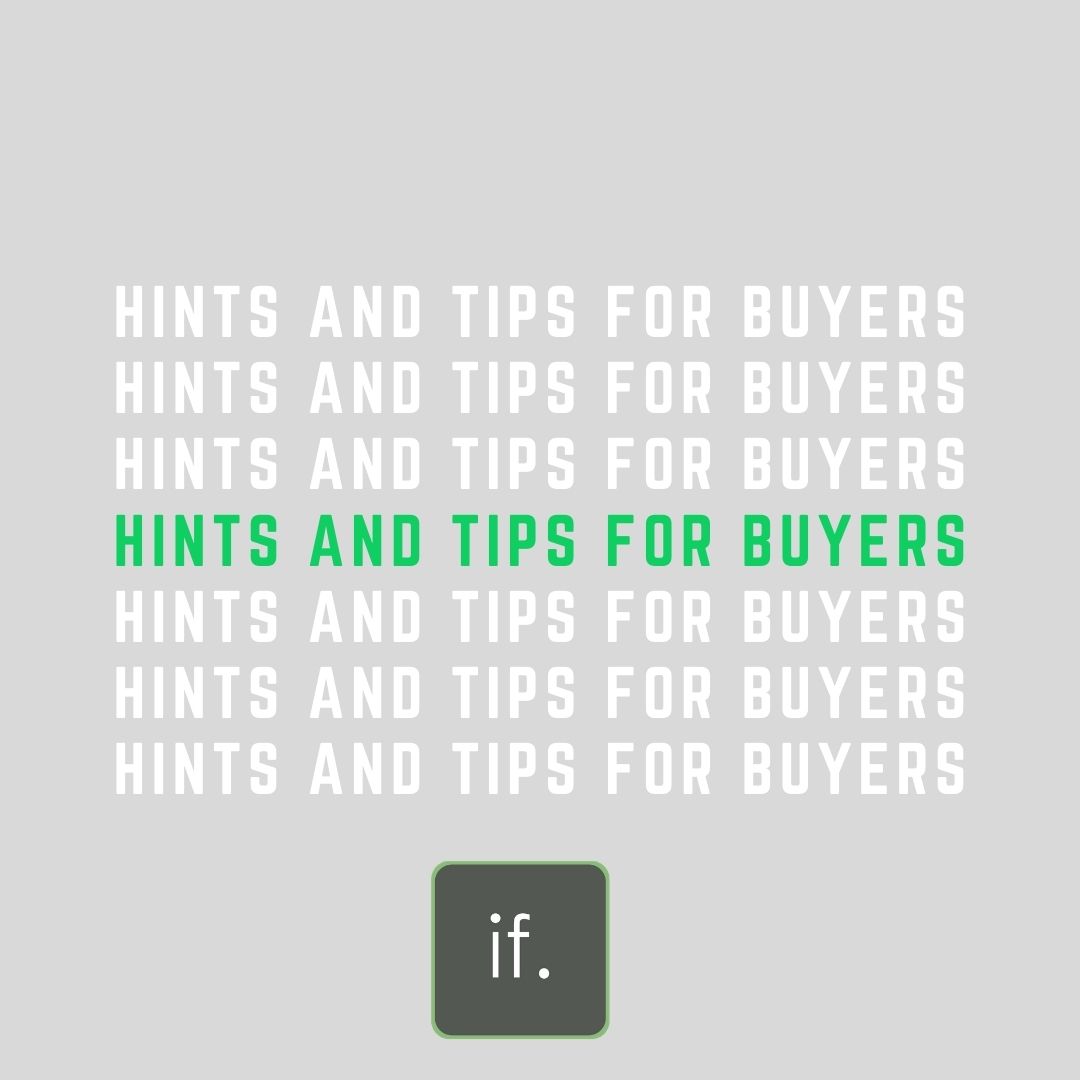 When you decide to purchase property in the UK, you'll need to talk to a number of people, go through a multitude of checks and maybe even face rejection before you get the keys to your home. We aim to make finance easy at Integra Financial Ltd, so here are some hints and tips that could save you time, money or from a rejection!
1: First and foremost, check to see that you can get a mortgage for your desired property. Some properties are viewed as unsuitable to lend on by lenders as they may not offer enough security. For example, if the property is derelict, of non-standard construction or in close proximity to commercial property. Lenders want to lend against suitable security, which, in short means a property that is in a habitable condition at the point of purchase. So, there must be fully working electrics, heating, bathroom and kitchen. Always check with an adviser, who can then do the research for you and potentially save you spending money on lender and legal fees.
2: Get to know the estate agents. Make a physical visit to the agency, so that you stand out against all the phone calls that they receive from other buyers. Not only will you stand out, but you'll also build trust with the agents. Win-win!
3: Research the area that your desired property is in. Conveyancers will ensure that thorough checks such as the Local Authority Search are taken out to see that your property is safe. It would also be a good idea to have a look for yourself, perhaps research the crime rates, see what the neighbours are like and even visit the property at different times of the day to see if things appear that you didn't see at other times of the day. This could save you from being given the bad news by the conveyancer later down the line, and give you peace of mind.
4: Check your credit score before applying for a mortgage. I'm sure you've heard this a million times before, but simple credit mistakes can result in being rejected. Payment history can account for over 60% of your credit score, so even one missed payment can have a negative impact. Lenders will set a minimum credit score that you'll need to reach in order to be deemed eligible to borrow a mortgage. If you have recently made a lot of credit applications, this can also imply to lenders that you are likely to be a bigger credit risk. Try to keep borrowing to a minimum in the months leading up to you applying for your mortgage, or only borrow if you are certain that you'll be able to pay it back on time!
5: Use a mortgage calculator (you can find one at our website, under the Calculator section at the top of the page) to estimate how much your repayments will be, then figure out a plan. How will you save for a deposit? It may be best to set yourself a budget for how much you can spend on other things so that you can start putting money towards a deposit. If you can save for a bigger deposit, this can actually save you a lot of money in the future. Though you are initially paying a bigger sum, you will be saving a lot of interest in the long run if you are paying a larger deposit. 95% mortgages may look appealing at first, but you may be better off paying a 10% mortgage so you are paying less monthly.
So, want to use our mortgage calculator, or have any enquiries about credit scores, mortgage deals, and more? Contact us via:
Telephone: 0117 251 0083
Or Email: enquiries@integraf.co.uk
We hope that this blog was useful, and that these tips will help make your experience in the house buying process easier! Thank you for reading, and have a great day.
PLEASE NOTE: A mortgage is a loan secured against your home or property. Your home or property may be repossessed if you do not keep up repayments on your mortgage or any other debt secured on it. We offer a comprehensive range of mortgage products from across the market. We offer both first and second charge mortgages, but not deals that you can only obtain by going direct to a lender. For those seeking to increase their existing borrowing, alternative finance options may be available and more appropriate for your needs. For example, a further advance from your existing lender or an unsecured loan (e.g., a personal loan).