 Integra News Advice or Price?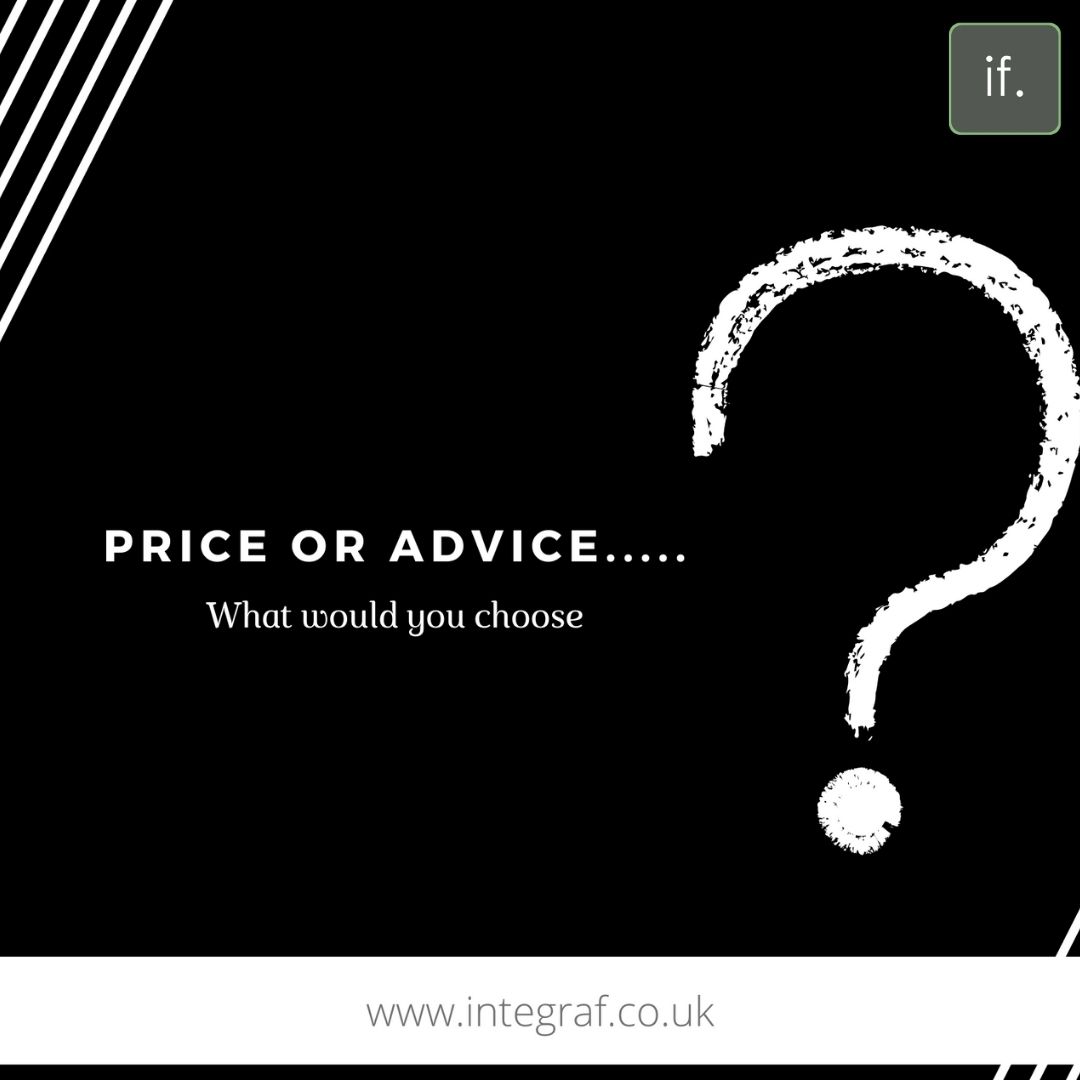 Who Needs Your Advice?
Good question!
If life insurance is compared by various online services why would you bother speaking to a broker?
To answer this question is to understand the purpose of each service.
The purpose of the online comparison tools is pretty straightforward. They serve up whatever is the cheapest but is that what you are looking for?
Is Adequate Good Enough?
A wise old (very!) sage I know once illustrated the point beautifully by pointing out that "a tent is an adequate shelter but you have likely not chosen to live in one!"
The purpose of a broker is to understand what is important given your circumstances and to recommend what is most suitable.
When a broker asks you questions to establish what is needed they help establish whether other factors might be important.
Added Value Could Be Priceless!
Oftentimes, a provider that is not the cheapest can be offering significant added value for just a small additional cost.
For example, some providers give you access to a GP 24/7 via videoconferencing. Have you tried accessing your NHS GP recently?
Maybe, your insurer will give you access to a second medical opinion service that helps you learn that your children should be tested and treated early for increased risk of an illness that has affected your family line. How do you place a value on that? I met a woman who had a heart attack in her forties and used the second opinion service with her plan and discovered her children needed intervention.
Another provider can offer you a lower premium if you evidence to them you are regularly active. They can provide you with discounted gym membership half price running shoes, free cinema tickets or a heavily discounted Apple Watch.
Few customers understand that you don't have to die to see your life insurance payout. Most policies have a terminal illness benefit but a broker understands these are not all created equally. Some of the cheapest policies marketed have limits on when they will pay this. If you have a terminal illness in the final year of the plan (when the insurer nearly got away with it) they won't pay.
Advice is Key
A broker who is worth their salt won't sell you a plan that has such a limit on claiming. Instead, they would likely explain that there are policies that can pay the terminal illness benefit simply on the diagnosis of certain illnesses regardless of how long you might live (stage 4 cancer or Motor Neurone Disease for example).
They might also help you appreciate that some plans could pay a double benefit if both taking a joint plan passed away in an accident whilst most plans would only pay for one of the joint policyholder's deaths. You might not pay any more for that or very little and therefore feel it represents good value.
A web comparison simply cannot have this more detailed discussion about what the market has to offer. It can readily communicate the lowest premium but not much more than that.
For something as important as your life insurance, you really should buy with more care, you really should receive advice. Buyers remorse is not an emotion you want after purchasing life insurance!

Speak to Integra and get great advice regarding your protection needs.
Email: enquiries@integraf.co.uk
Telephone: 0117 251 0083