 Integra News Britain's lowest EVER mortgage rate launches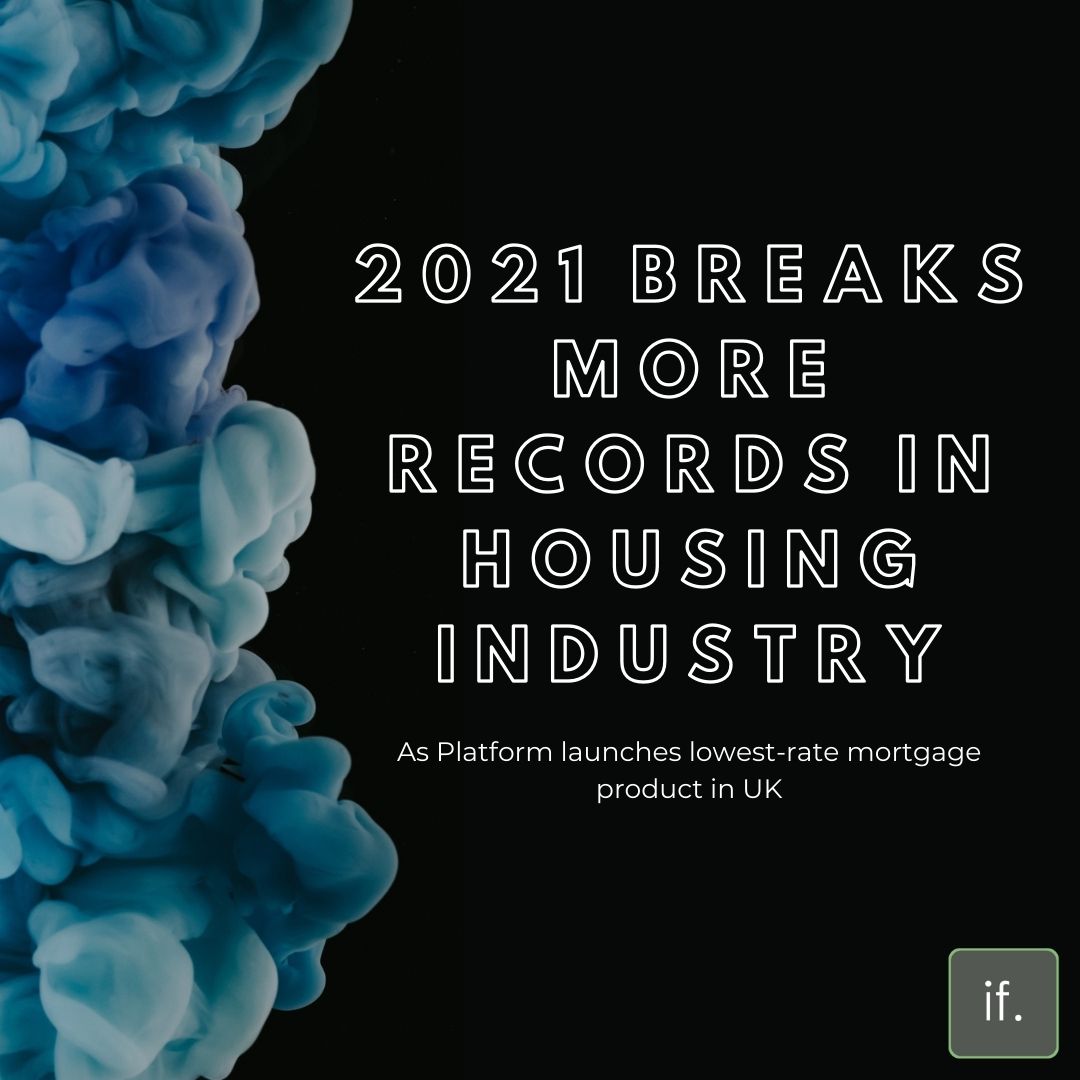 2021 has been the year for breaking mortgage records! In March, the record for most money borrowed for mortgages was broken for the first time in 28 years. In June, the record for most homes sold in a month was hit (213,120 sales!). And now, in September, the lowest ever mortgage rate in the UK has been launched.
"So, how low is this rate?" You ask.
Just 0.79%. The product is a 2-year fixed rate mortgage, and was launched by Platform, part of the Co-operative bank. To be eligible for this product, you must have a 40% deposit and pay a £1,499 arrangement fee. Despite the large fee, borrowers could still save a significant amount by taking out a product with such a low rate.
Platform announced their new product shortly after Nationwide released their lowest-rate product yet just 2 weeks ago. Nationwide's product has a rate of 0.87%.
In the last few months, lenders have been competing in a "rate war", trying to offer the best rates of all. Financial analysists Moneyfacts state that there are now 140 mortgage products with rates below 1%.
Last September, there were 2,412 mortgage products available for borrowers, as opposed to this September's 4,877 products.
What does this mean for you?
This means that 2021 can offer you thousands more mortgage deals, and much lower interest rates. In short, you could save thousands by taking out a mortgage deal this year. With more options available, we can find a mortgage deal suited to you better than ever before, with a better rate than ever before.
Though the lowest-rate product requires a higher deposit, Platform has also launched a product with a 1.97% interest rate that requires a deposit of only 10%. This product is also a 2-year fixed rate, and is aimed at first time buyers. So, this is not only an opportune time for those with lots of equity.
Whether you are a first-time buyer or moving home, re-mortgaging or purchasing property, this year has broke house selling records for a reason. Lenders are working hard to create the best products they can and keep the housing industry thriving.
Need a mortgage, and want to use the "rate war" to your advantage? Get in touch! You can contact us via our
Email: enquiries@integraf.co.uk
Telephone: 0117 251 0083
PLEASE NOTE: A mortgage is a loan secured against your home or property. Your home or property may be repossessed if you do not keep up repayments on your mortgage or any other debt secured on it. We offer a comprehensive range of mortgage products from across the market. We offer both first and second charge mortgages, but not deals that you can only obtain by going direct to a lender. For those seeking to increase their existing borrowing, alternative finance options may be available and more appropriate for your needs. For example, a further advance from your existing lender or an unsecured loan (e.g., a personal loan).