 Integra News Early Repayment Charges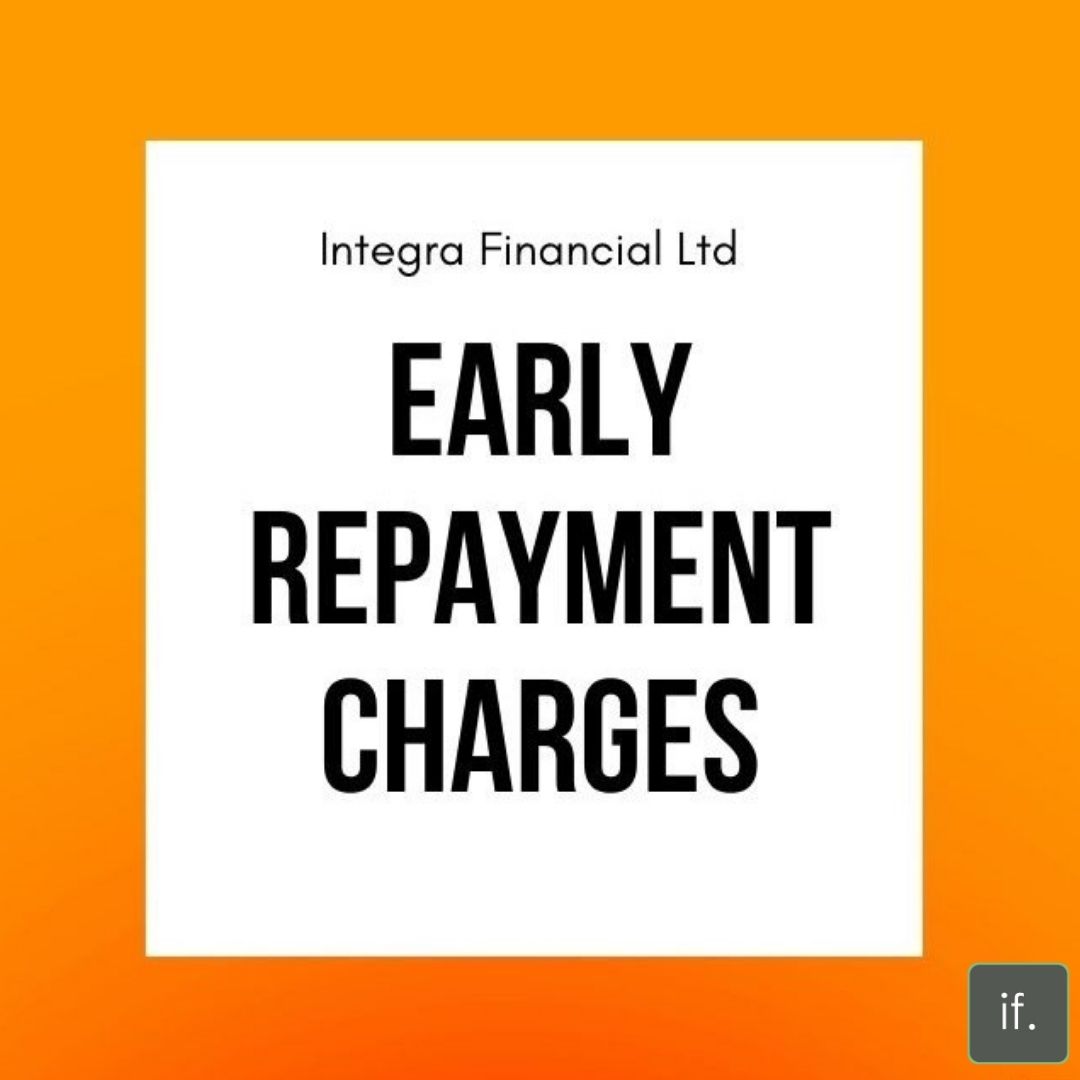 At Integra, we've had a sea of clients ask us about early repayment penalties, particularly clients that want to re-mortgage or are moving house. So, we decided, why not answer all of your questions here? But, if we've left any out, please feel free to let us know via our email, which you can find at the bottom of this blog.
When do they apply?
Early repayment charges are charged when you pay all or part of the mortgage early, or if you decide to remortgage, whether it's with a new lender or the current one.
Why are they charged?
If you pay off money early, this means that you reduce the interest that you are paying, which is a loss for the lender. The early repayment charge compensates for the interest that the lender loses out on in the case of the client paying money off early.
How are early repayment charges calculated?
Early repayment charges are charged as a percentage of the outstanding mortgage debt, and this percentage is usually between 1-5%. A positive to early repayment charges is that they are usually tiered, meaning that each year the amount charged will decline. However, this is not always the case, and some lenders will have a fixed charge that stays the same throughout the deal.
What are tie-in periods?
A tie-in period is the period during which you will be charged. This almost always matches the benefit period of the product. There used to be charges that extended over the product period, known as "overhanging" charges, but these are rarely seen in today's market.
How can you avoid early repayment charges?
There are some ways of doing this:
• taking out a product that does not have an early repayment charge (though these are rare)
• mortgage porting, which means taking your current mortgage deal with your new property
• some lenders will allow you to select a new product around 3 months before your current product ends, as long as you stick with them
However, if you are re-mortgaging before your current deal ends, it is more than likely that you will need to pay the early repayment charge. The best way to avoid one is to wait until your current deal is up, but if you do want to re-mortgage before then, it's best to speak to a broker. A broker will review the two products (the new one and the current one) and check to see whether you will still be saving money by re-mortgaging despite the ERC.
How can we help?
As stated above, if you are hoping to remortgage, then we can look into the two deals and see if you will still be saving money, despite paying an early repayment charge on the current deal.
If you are moving house, we can see if mortgage porting would be financially viable for you and if the lender will agree to it. If this is the case, you will be avoiding the charge altogether.
Are you thinking of remortgaging, or moving home? Contact us via our
Email: enquiries@integraf.co.uk
Or our telephone: 0117 251 0083
For advice based on your specific circumstances. Thank you for reading!
PLEASE NOTE: A mortgage is a loan secured against your home or property. Your home or property may be repossessed if you do not keep up repayments on your mortgage or any other debt secured on it. We offer a comprehensive range of mortgage products from across the market. We offer both first and second charge mortgages, but not deals that you can only obtain by going direct to a lender. For those seeking to increase their existing borrowing, alternative finance options may be available and more appropriate for your needs. For example, a further advance from your existing lender or an unsecured loan (e.g. a personal loan).