 Integra News How could equity release help you?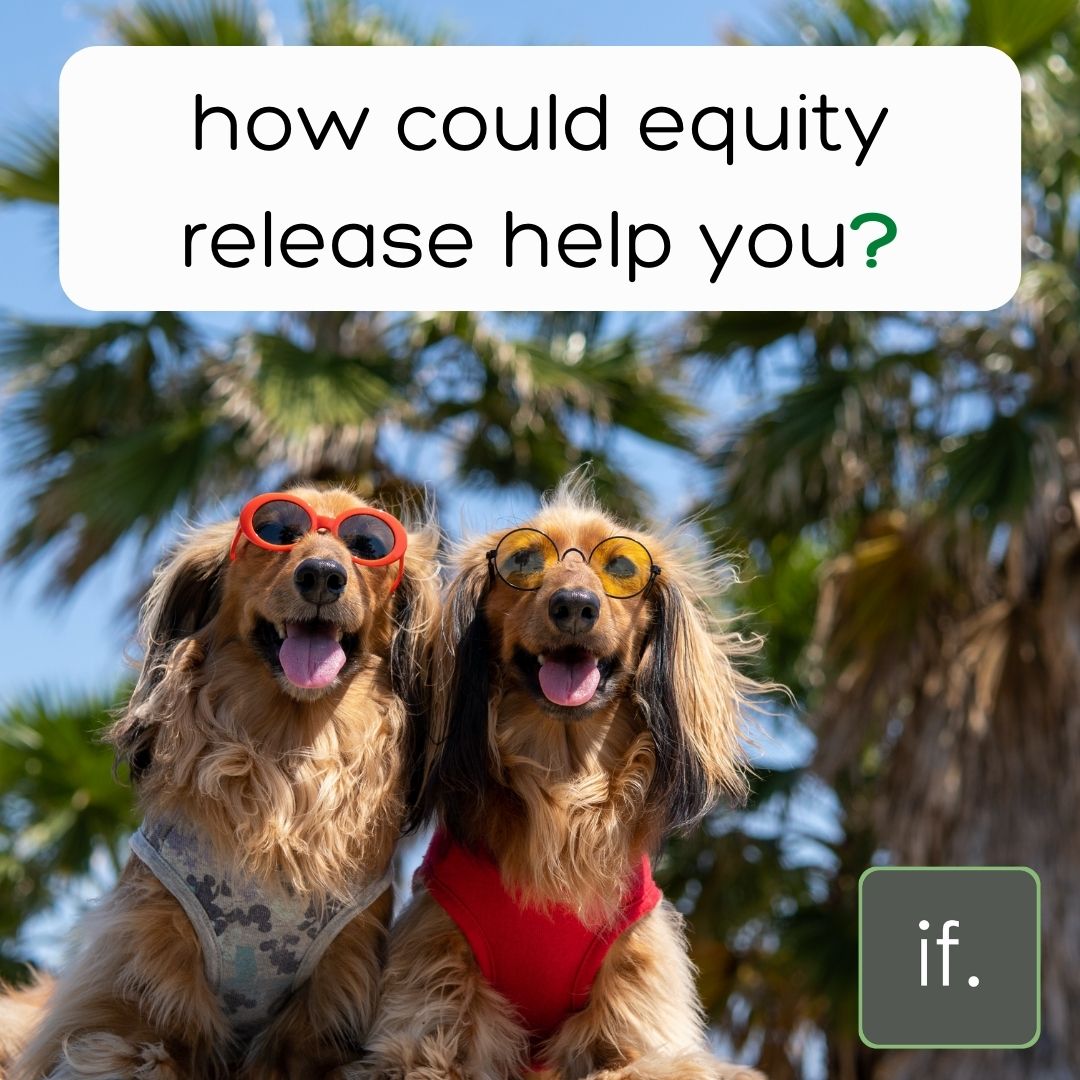 Equity release is a way to unlock some of the tax-free cash tied up in the value of your home. It's available for homeowners aged 55 and over, and the money you release can be spent in a variety of ways.
The most common reasons people choose to take out equity release include:
Repaying an existing mortgage
Repaying existing debts*
Gifting money to a loved one
Home and garden improvements
Help with regular bills
Taking a trip of a lifetime
*You should always think carefully before securing a loan against your property.
Using equity release to unlock a better later life
Mr. and Mrs. Donovan didn't want to have to move house at age 74 but were looking for freedom to enjoy their retirement worry-free.
The retired homeowners from Leicestershire knew their home was worth a substantial amount and were able to release almost a third of its value through equity release*.
Mr. Donovan, a former business owner, said: "It has made our day-to-day life so much easier. It has given us so much more freedom to relax and enjoy our retirement."
Equity release helped pay off the Donovans' existing mortgage and has enabled them to upgrade their car as well as renovate their home.
*Please note that the release amount is dependent on personal circumstances, and this may not equate to the amount you can borrow should you choose to take out equity release.
A range of features to suit you
With a Lifetime Mortgage (the most popular type of equity release which is a loan secured against your home), your Adviser can recommend a plan with features to suit your needs.
Lump sum or drawdown
Choose to release a lump sum of tax-free cash or take out an initial amount and 'draw down' money in stages when required. With a drawdown, you only ever pay interest on the withdrawn portion of your release.
Partial capital repayments
Make voluntary ad hoc repayments between 10–15% of the initial amount you've borrowed each year and reduce the size of the loan on which interest is charged (subject to your plan's criteria).
If for any reason you need to move to a smaller home, with some plans you can pay the loan back early without incurring an early repayment charge if the property does not meet your plan's criteria, subject to your plan's terms and conditions (this can vary from the feature being available at the plan outset or after a specified time period).
Inheritance protection
If you want to be able to guarantee an inheritance for your loved ones, you can ring-fence a portion of your property's future value with a protected lifetime mortgage (provided you haven't taken the maximum amount available). This allows you to guarantee that a percentage of the future value of your home will be left to your family when the property is sold, regardless of how much interest accrues.
Enhanced plan
If you or your partner have a specified health condition, such as diabetes or heart problems, or make certain lifestyle choices like smoking, you may be able to release more money compared to a standard application.
Competitive interest rates
We have access to some of the most competitive interest rates on the market.
Home Reversion Plans
A home reversion plan allows you to sell part or all of your home to a reversion plan company in exchange for a tax-free cash lump sum, with no monthly repayments to make.
You have the absolute right to stay in your home rent-free for as long as you choose which is why you don't typically receive full market value for the share of the home you sell.
Both you and the reversion plan company share in any increase in your property's value, providing you have not sold 100% of its value. With home reversion plans you are also able to guarantee an inheritance to your beneficiaries.
When the plan comes to an end, the home reversion provider takes its percentage share of the sale proceeds from your property.
Equity release FAQs
Will I need to make monthly repayments?
The choice is yours. However, typically with a lifetime mortgage - the most popular form of equity release, there are no monthly repayments to make.
That's because instead of making monthly repayments, the loan plus the roll-up interest is usually repaid through the sale of your property when the plan ends after you or the last remaining applicant either passes away or moves into long-term care.
Some plans allow you to make ad hoc repayments should you wish to reduce the overall amount owed, but that's subject to plan terms and conditions.
Will I still own my home?
Yes, you will with a lifetime mortgage. As a lifetime mortgage is a loan secured against your property - much like a standard mortgage - you'll still retain full ownership.
Can I move home in the future?
Yes. The Equity Release Experts recommend plans that meet the Equity Release Council standards, which means your plan can be transferred to a new home (subject to criteria).
Will I still be able to leave an inheritance?
Yes. Some plans offer a guaranteed inheritance feature allowing you to protect a percentage of your home's future value for your loved ones (as long as the maximum loan available isn't taken). This means you can enjoy your tax-free cash now and rest assured those important to you will have something to inherit when you pass away.
What should you consider before going ahead?
Equity release will reduce the value of your estate and may affect your entitlement to means-tested benefits
You should always think carefully before securing a loan against your home
Unless you decide to go ahead with a plan, The Equity Release Experts' service is completely free of charge, as their fixed advice fee of £1,499 is only payable on completion of a plan.
PLEASE NOTE: You should always think carefully before securing a loan against your property.
Special thanks to Key Partnerships Solutions for providing us with the write-up above. Having been an equity release partner of ours for many years, we are grateful for having such a close working relationship.
For further information on equity release and other later life lending products, please feel welcome to contact us on 0117 251 0083.