 Integra News How much is it worth?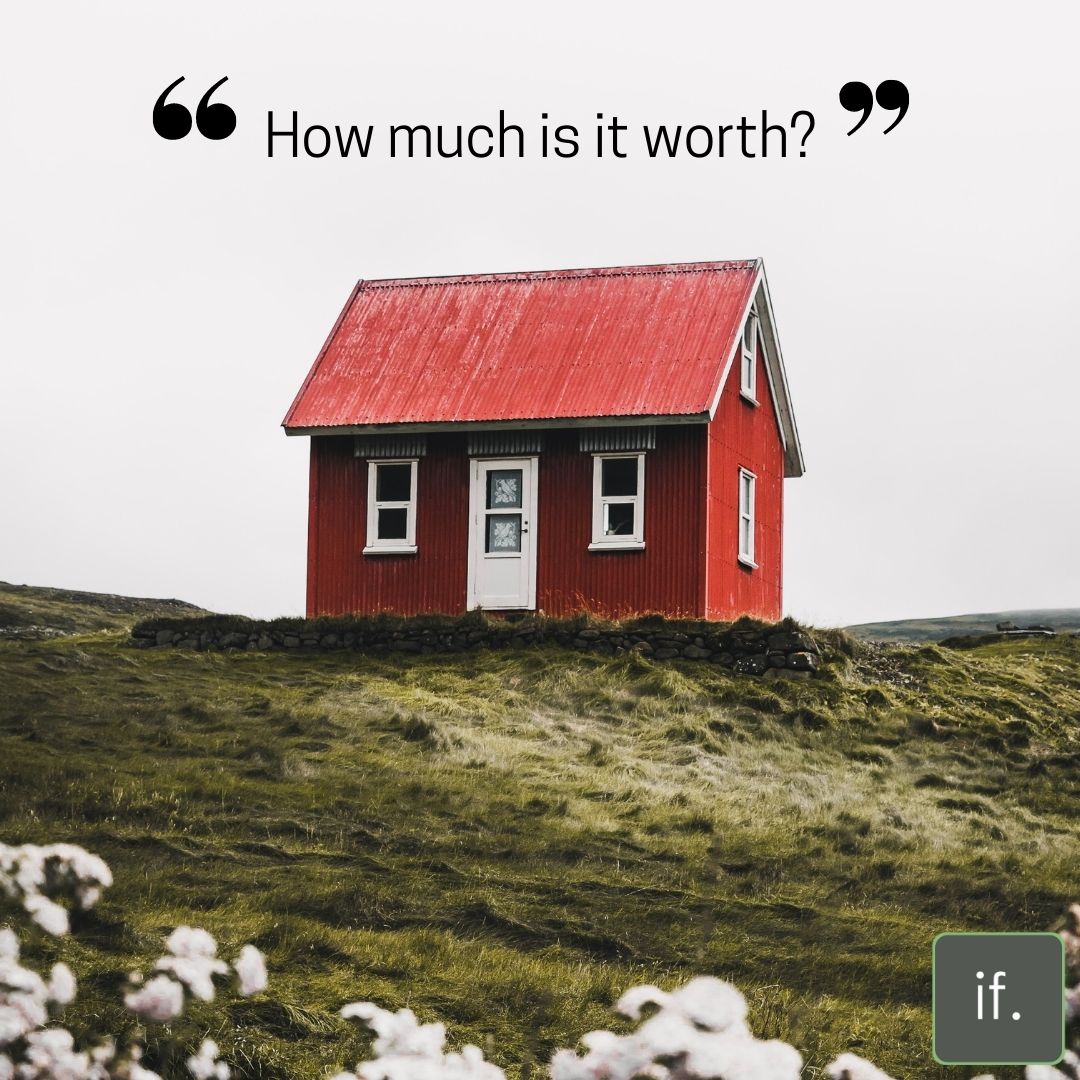 A question we get asked a lot is, how much is my house worth?
It's also a question we ask every client, as we need to know this for the purpose of recommending the most suitable mortgage. This is because it will affect your loan-to-value, the single biggest factor in determining how competitive a mortgage product is.
This is somewhat an estimate, and it can vary anywhere from a complete guess to an empirically derived valuation. The latter being much more useful for us!
So, what are the ways that you can get an accurate valuation on your property?
Estate Agents
The obvious go-to for valuing your house. They deal with valuations day-to-day and also with offers, negotiations and feedback from potential buyers, so their views are relevant, based on experienced and in real-time.
Which Estate Agent do I choose?
Local
Most Estate Agents will have a core area that they operate in, but some have larger patches, meaning that, whilst they may have a broader experience in the market, they are less experienced in the specific location of your property. As most of you will know, the location is one of the biggest factors in determining the value of your property, so we recommended choosing a local one.
Market Leading
This is an Estate Agent that are advertising and dealing with the sales of the most properties, therefore, have more experience and expertise in getting the right price. Check the adverts on RightMove, Zoopla, the newspaper, how many sale broads you see in your area and/or their shops windows for how much market share they have.
What to look out for?
Make sure you tell the Estate Agent that this valuation is for 'mortgage purposes' and/or you want to know the 'true value' NOT the value that they would market it at.
It's a bit like selling a car, almost every time you will advertise for the best/highest price you think you could achieve, but often with the view to accepting a slightly lower offer, as many people like to barter. It's the exact same principle with your house, Estate Agents will often give you a 'marketing value' but make sure you get the value they believe it would reasonably sale for, as that's the value a mortgage company will use.
2. Online Portals - Rightmove, Zoopla etc.
Most properties advertised for sale are listed on online portals, such as Rightmove or Zoopla. Conveniently, both of these also give you a valuation estimate of your property based on a number of factors such as…
Previous sale prices
Changes in the market to properties sold nearby
Basic property features
Local area information such as school and crime rates
They will often give you an estimate from 'low' to 'high' and their system will suggest the value based on the mid-point.
This provides a very good estimate to the value of home, but we do see in practise where these can be inaccurate, so treat it as an estimate or ball-park figure and see if it corroborates with what an Estate Agent tells you.
3. What similar properties in the area have sold for?
Whilst the online portals do take this into consideration, it is also worth looking at what properties in your local area have sold for, as not all of this data is available online.
We'd suggest you consider properties with a ¼ miles radius, as any further can move into a different location in terms of attractiveness, thus changes the values.
Also, make sure you look in the last 3 months for an up-to-date value.
4. Is my property unique?
All of the above is very good information in valuing a fairly typical property. By that, we mean a property in a large estate, a standard construction property in an area of active sales for comparison, but what if your property is particularly unique or not many have sold in your area? Well, this can cause some issues!
Unfortunately, mortgage valuations will always be more conservative than optimistic, and surveyors place most weight on what other properties have sold for in the area within the last few months.
So, what you live in a property in an area which has little/no comparable sales in recent months or even years?! Well, speak to an Estate Agent and get them to prepare a detailed valuation to present to a lender and hope that they surveyor takes this into consideration. Often, this causes properties to be under-valued as a mortgage lender will always be conservative to protect their security risk.
BUT, can I appeal a valuation?
In short, yes, but you might find climbing Mount Everest an easier task! This is because, in theory, the surveyor acting on behalf of the mortgage lender has already done the above points in deriving a value, so they've either missed out on some of this information or you have compelling reasons as to why your property is worth more, which they were not aware of.
Did they miss the Banksy painting on the side of your house? Probably not!
Some mortgage lenders don't even allow appeals as they concluded that such a small percentage of these were successful, it simply wasn't worth offering it.
As a typical rule though, they'll want to see 3 similar properties sold within ¼ miles and in the last 3 months.
PLEASE NOTE: A mortgage is a loan secured against your home or property. Your home or property may be repossessed if you do not keep up repayments on your mortgage or any other debt secured on it. We offer a comprehensive range of mortgage products from across the market. We offer both first and second charge mortgages, but not deals that you can only obtain by going direct to a lender. For those seeking to increase their existing borrowing, alternative finance options may be available and more appropriate for your needs. For example, a further advance from your existing lender or an unsecured loan (e.g., a personal loan).