 Integra News Should I review my mortgage?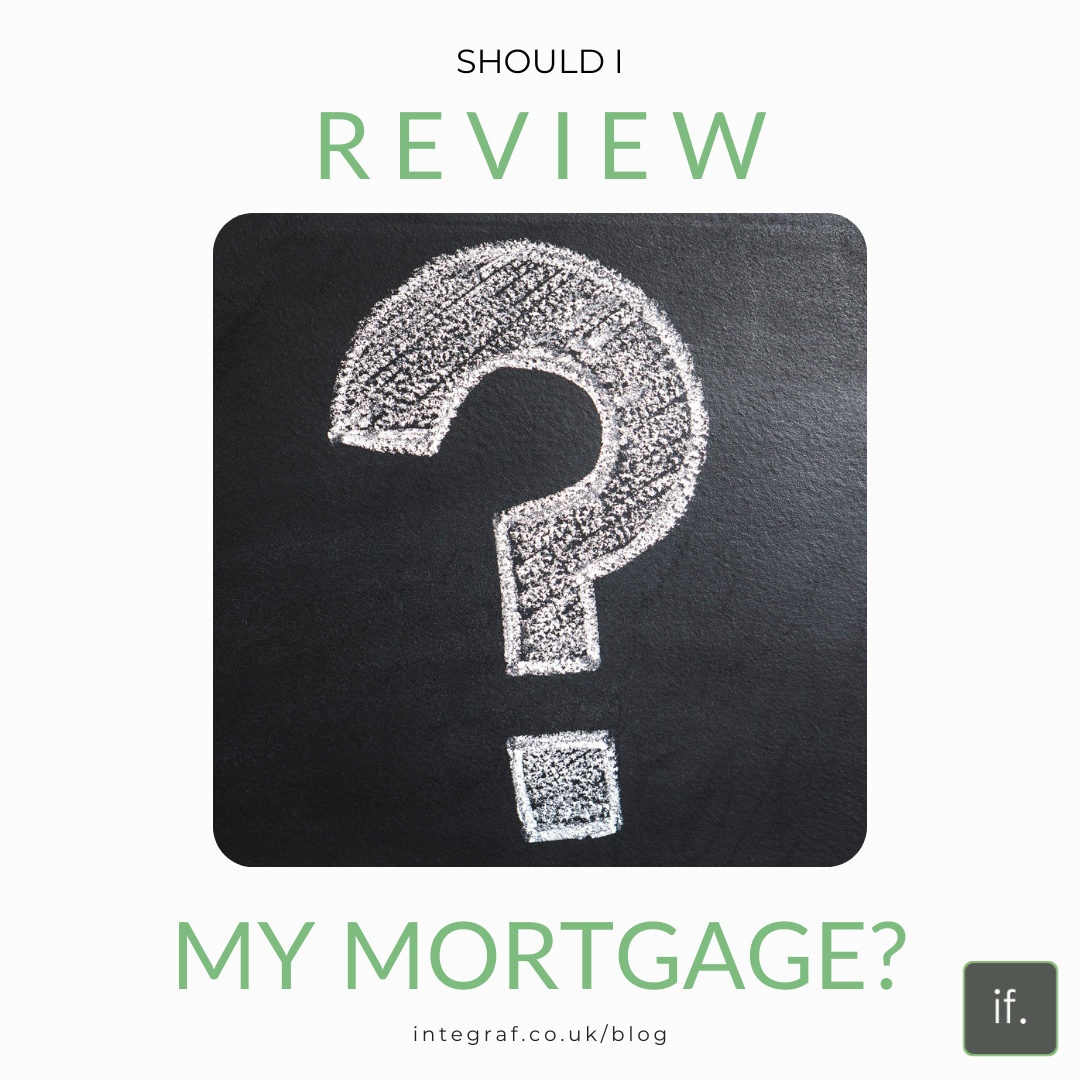 It's the most wonderful (and expensive) time of the year! What with presents, food, AND decorations… Suffice to say Christmastime hits the bank hard. The last thing you'd want is a surprise extra cost, right?
If you'd like to avoid any nasty financial surprises, you may want to review your mortgage this December. Why is this?
Well, 2022 is predicted by industry experts to be the year of the "re-mortgage boom". Low mortgage rates in 2016-2017 meant that buyers scrambled to take out 5-year fixed deals, and if you were one of those buyers, your 5 years are up (or soon will be)!
What happens once my mortgage deal ends?
Well, once your mortgage deal ends, if you haven't looked into re-mortgaging you will automatically be put onto your lender's Standard Variable Rate. SVRs are typically much higher than standard mortgage rates, and so your mortgage payments could increase substantially once your current deal ends. High mortgage payments on top of Christmas and New Year's celebrations? Ouch.
How can I avoid my lender's SVR?
Our best advice is to speak to a broker as soon as you can and start the re-mortgaging process. Why? Because speaking with a mortgage broker will provide you with a range of mortgage solutions and you get the added benefit of them providing you with advice. This is great as that they can potentially pick up on "blind spots" that you may have. You can work together to work towards the end goal of making the right educated decision with your new mortgage deal.
If your deal hasn't ended yet, you are in a fortunate position as you may be able to avoid going on an SVR. But you should still speak to a broker right away! But, at Integra Financial Ltd, we always advise that our clients review their mortgage and begin the re-mortgage process at least 6 months before their current deal ends. This is so that if there are any delays in the process, there is still time to get everything arranged.
Speaking to a broker now means you can be prepared for when your current deal ends and go straight onto a new deal, rather than a costly SVR. Even if there is some time left on your current mortgage!
Who should I speak to about re-mortgaging?
A mortgage Adviser you can trust. You can call our Advisers on 0117 251 0083 to discuss your options, but if you choose not to work with us, make sure you do choose a whole-of-market, trustworthy broker with your best interests at heart.
Thank you for reading this blog!
If you have any questions, please feel free to contact us via our enquiries email, enquiries@integraf.co.uk. If you'd like to be updated whenever we post a blog, attend an event, or any achievements we make, then feel free to follow our social medias:
https://www.facebook.com/integrafltd
https://www.instagram.com/integrafltd/
PLEASE NOTE: A mortgage is a loan secured against your home or property. Your home or property may be repossessed if you do not keep up repayments on your mortgage or any other debt secured on it. We offer a comprehensive range of mortgage products from across the market. We offer both first and second charge mortgages, but not deals that you can only obtain by going direct to a lender. For those seeking to increase their existing borrowing, alternative finance options may be available and more appropriate for your needs. For example, a further advance from your existing lender or an unsecured loan (e.g., a personal loan).