 Integra News What do I need to bring to my mortgage appointment?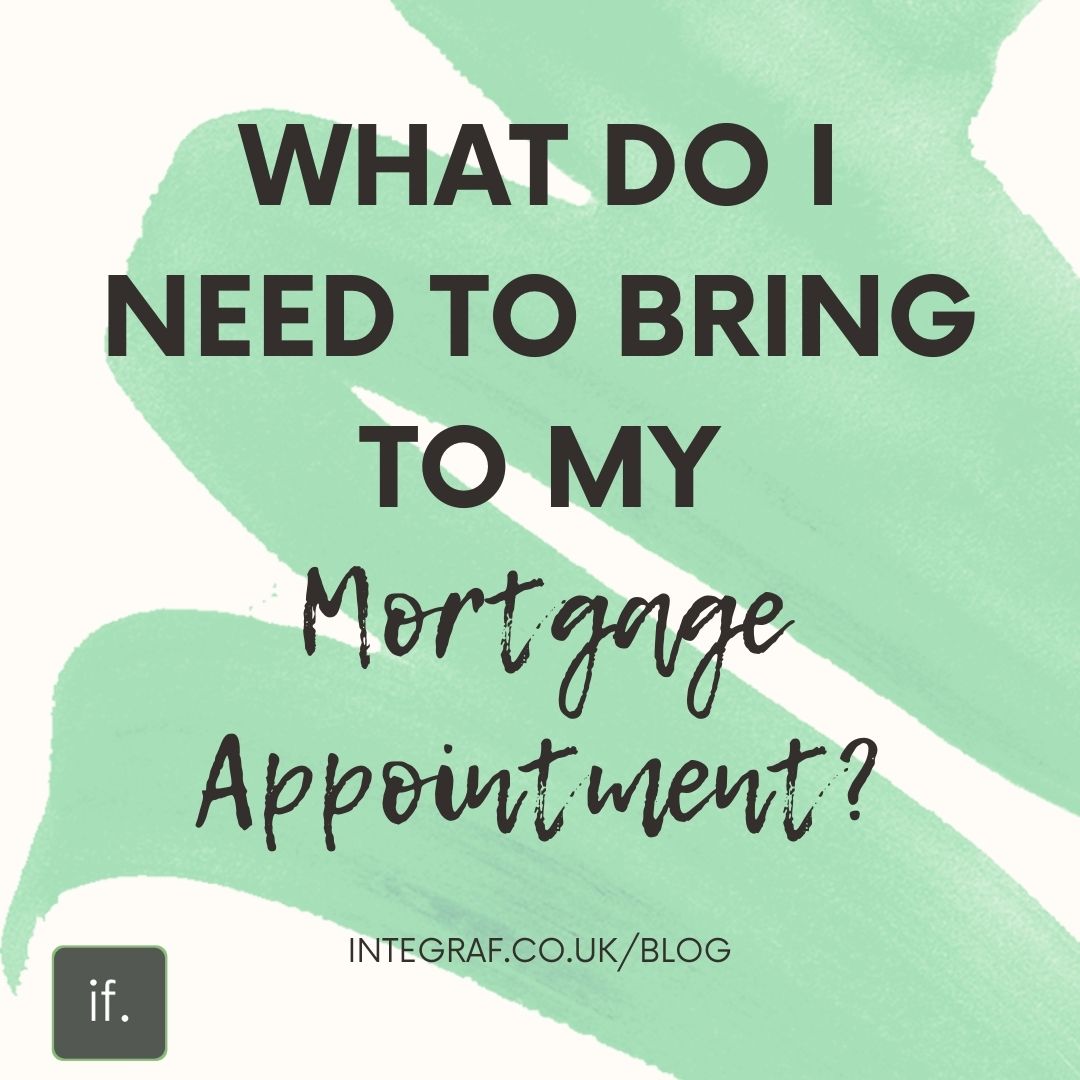 Try as we might to make them as casual and relaxed as possible, we know that mortgage appointments can be daunting (especially if you're a first-time buyer!). We will take as much off your shoulders as we can, but we do still need you to provide us with some documents for us to get started in finding the best deal for you.
"But what do I need to provide you with, Integra?" you ask. Read on to find out!
1. Trust.
Now, this one isn't a document but it is still mandatory! Your trust is the key to a successful mortgage appointment. We prioritise making finance easy for our clients, so this means we need you to feel at ease with us, and that you can be honest with us. Anything you tell us will remain confidential, and will help us get you to your end goal!
2. Identification
Unsurprisingly, lenders & mortgage brokers will want to know who you are before lending thousands of pounds to you! We need your identification to show to the bank/building society lending you your mortgage. We'll need:
• Your passport or driver's license
• Latest Annual Council Tax Statement or latest month's gas, electric or water credit card statement
3. Documents for the first meeting.
During our initial conversation, we will need the following documents to verify your lending ability:
• Last months' payslips
• Latest year's P60
• Last 3 months' bank statements (these must show your name, your address, your income and mortgage payments/rental payments/rental income)
ADDITIONAL DOCUMENTS TO BRING IF YOU ARE SELF-EMPLOYED:
• Last 2 years' tax computations (this document verifies where your income has come from i.e. Employment, Net Profits, Dividends, Land and Property or savings)
• Last 2 years' tax overviews (this document verifies the amount of tax paid for each tax year)
• Last 2 years' (signed) business accounts

4. Documents for a full application.
For a full mortgage application, we'll need you to bring the following documents to us:
• Latest annual mortgage statement for all mortgage properties
• Your home and personal insurance documents for; home and contents, landlords cover, life cover, critical illness, family income benefit, income protection
• Proof of child benefit, Universal credits, pension
• If you recently started a new job, we'll need a letter from your employer to confirm your new income, including job position and start date or copy of employment contract
5. Questions.
Ask us questions! It's crucial that you have an understanding of the process, as a mortgage is one of, if not the biggest financial commitment you'll ever make. No question is a silly question, and the more you know, the more informed your decisions will be!
Thank you for reading this blog, we hope that you now feel more prepared for your mortgage appointment. If you'd like to contact us and start your initial appointment, you can contact us via our
Telephone: 0117 251 0083
Or our email: enquiries@integraf.co.uk
We hope to hear from you soon!
PLEASE NOTE: A mortgage is a loan secured against your home or property. Your home or property may be repossessed if you do not keep up repayments on your mortgage or any other debt secured on it. We offer a comprehensive range of mortgage products from across the market. We offer both first and second charge mortgages, but not deals that you can only obtain by going direct to a lender. For those seeking to increase their existing borrowing, alternative finance options may be available and more appropriate for your needs. For example, a further advance from your existing lender or an unsecured loan (e.g., a personal loan).