 Integra News What do I need to know about bridging loans?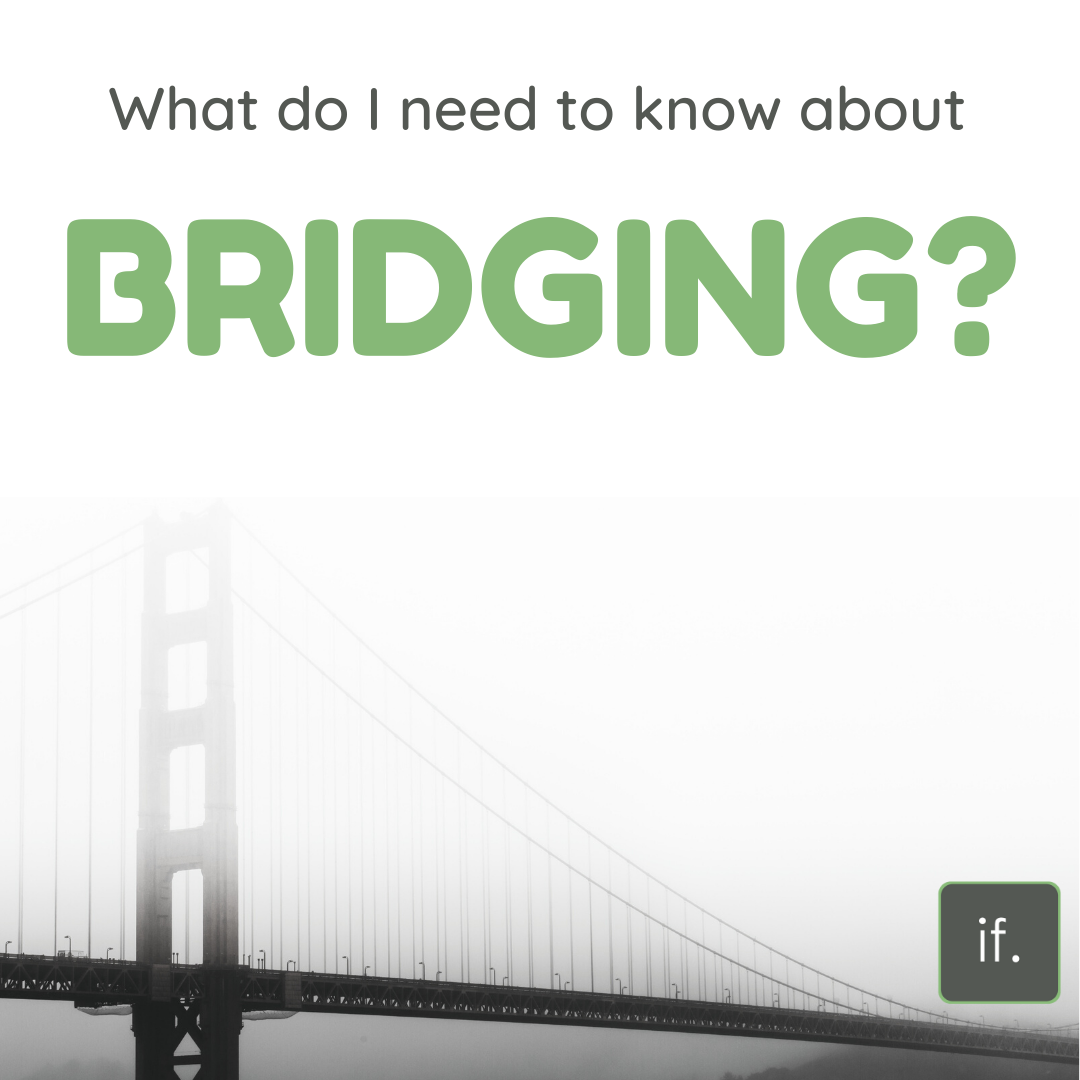 A bridging loan is a short-term loan that typically needs to be repaid within 12 – 18 months. Unlike mainstream mortgage lending, bridging finance lenders pay more focus to loan to value, the type of project the client(s) wish to carry out and the exit strategy.
Exit strategy - what does that mean?
Bridging finance lenders will look at how you can repay the debt at the end of the bridging agreement. The intention and use of the property will determine whether the transaction will be regulated (If using for own occupier residential use) or non-regulated (BTL property or to sell). In turn, this determines what the lender will accept as a repayment strategy. For non-regulated transactions the lender will look at the likelihood of you raising a mortgage, cash repayment or the sale of the asset. If you intend to live in the property, the lender will typically require evidence that you can raise the mortgage required to repay the initial debt and accrued interest and fees (if applicable).
Bridging loans have some great benefits;
the interest is compounded and paid off at the end of the term (meaning no monthly repayments),
because the loan is so short, the interest is controlled and affordable,
and the money can be used for different purposes such as renovating a property, not just purchasing one.
But what are bridging loans normally used for?
Well, as we said before, bridging loans can be used for a few purposes. But, in most cases we've dealt with, bridging loans are taken out by people whose desired property is not mortgageable.
What does this mean?
If a property is not mortgageable, this means that the lender does not deem the property as secure enough to lend on. This could be because the property needs rewiring, any structural problems within the property, or if the property is deemed uninhabitable (lack of heating, no bathroom, no kitchen, or if the property is derelict).
In the event of a property being deemed not mortgageable, bridging is a great alternative to a mortgage. One of the requirements to bridging is that you need to have an exit strategy, but there are no requirements for the property you intend to spend the money on.
How much can I borrow with a bridging loan?
In cash terms, lenders can lend anything between £25,000 and £25,000,000! But, how much you can borrow depends on your circumstances.
Bridging loans are often capped at a 60% loan-to-value (LTV) of your property, and so how much you can borrow depends on how much your property is worth.
Because of the 60% LTV, if you take out a bridging loan, you will need a higher deposit than you would with a standard mortgage. However, saving for a 40% deposit is doable as you will not need to worry about monthly interest payments, as you would if you had taken out a standard mortgage.
So, should I take out a bridging loan?
There are many factors to consider before taking out a bridging loan, and although we have mentioned a few here to give you an understanding of the basics, we always recommend speaking to a professional before making any decisions. Bridging is not your only option, and you may find that another method of borrowing is more suited to your personal circumstances.
Want to get in touch with an adviser and discuss your options now?
Call us now on 0117 251 0083,
or email us at enquiries@integraf.co.uk.
PLEASE NOTE: The financial conduct authority does not regulate some forms of bridging finance.