 Integra News What does the recent Bank of England base rate rise mean for you?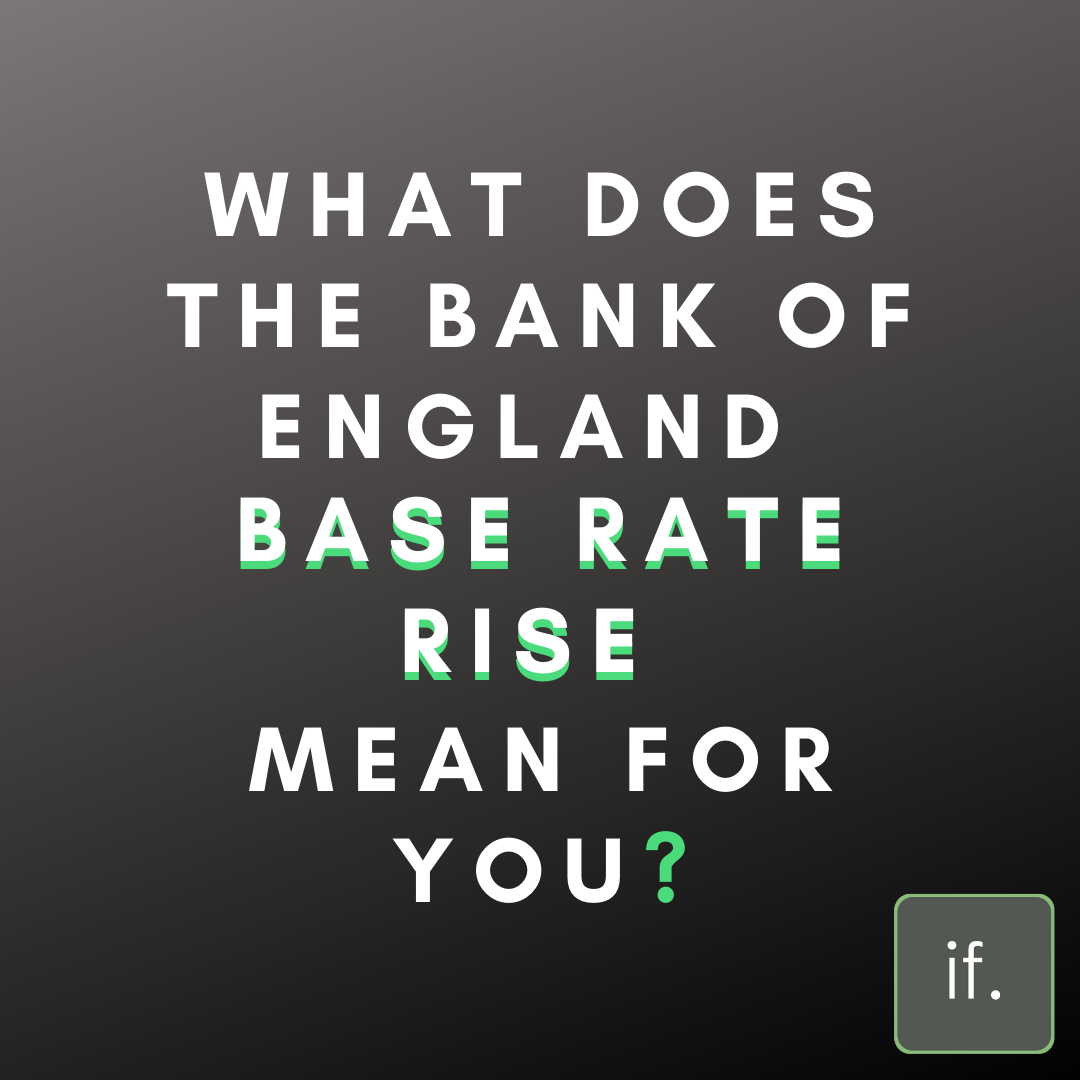 On December 16th, the Bank of England announced a rise in the base rate. Specifically, the base rate went from 0.10% to 0.25%. You might be thinking, "0.25% is still a tiny percentage. Why does it matter?", and that's a fair question. But there are multiple ways you could be affected – and we're going to tell you all about it.
How will lending rates be impacted?
During COVID, lenders have been providing low rates to encourage consumers to keep the housing market busy so that you are able to buy property/re-mortgage on their property despite the financial strains caused by the pandemic. The housing market makes up a large percentage of the UK economy so it was important for the government to act fast and do something to keep it active.
With the Bank of England rate rise, inevitably, interest rates will also rise to raise profit margins for lenders, as they have been significantly low in the last 18 months or so due to such low interest rates being offered out. So although lending rates will very likely begin to rise, it isn't all doom and gloom because we will see savings rates rise too. Yay!
What we don't have the answer to is, when they may begin to rise, by how much rates may rise, and for how long they may continue to rise for. But as part of our "finance made easy" promise, we will update you whenever there is news on rate changes.
What if I've already applied for a mortgage?
The answer to this depends on which type of mortgage you have applied for. If you have applied for a fixed rate mortgage, your rate will not change. However, if you have applied for a variable mortgage, your rate will change in alignment with the Bank of England base rate change.
There are 3 different styles of variable rate: tracker (tracks the Bank of England Base Rate), discount (Tracks the lenders own variable rate) or variable (May track a Libor rate or something similar) . We ask that you please check which of those 3 that your rate tracks, as although they are all variable rates, they are linked to different indices.
We also ask that if your offer is about to expire, please speak to your Adviser to check your situation, as you may be at risk of losing the rate you applied for. If you are currently working with one of our Advisers, you can call us on 0117 251 0083.
I'm currently on a variable rate mortgage, should I expect to see my payments change?
Unless you have a cap on your interest payments (this is a ceiling level that the rate will not go beyond, and is very rare), tracker mortgages and discounted variable mortgages will increase.
Your lender will write to you to verify the change in your interest payments, and the change will take effect within 30 days of the Bank of England announcement (which took place on December 16th).
I'm on my lender's Standard Variable Rate (SVR), will this increase?
We can't guarantee that your payments will increase, but the likelihood is yes. The change may not happen immediately, and if it does, it may not mirror the Bank of England base rate. SVRs depend entirely on the lender, and although lenders do typically increase rates in these situations, there's no way to know for sure. Your lender's SVR may not change at all!
You will hear from your lender if any changes are made, so our current advice would be to keep an eye out.
Will house prices be affected?
Based on the history of house prices, our estimate is no. Generally, house prices only crash in the event of a recession.
The only thing we know for sure is an increase in lending rates will make payments more expensive, regardless of what this means for house prices.
If you'd like to read up on our predictions for house prices in 2022, you can read our "will house prices crash in 2022?" blog, written by one of our Directors/Advisers, Will Taynton!
Keep informed
If you'd like to be notified whenever we post informative blogs such as this one, feel free to follow our social medias:
https://www.linkedin.com/company/integra-financial-ltd/
https://www.instagram.com/integrafltd/
https://www.facebook.com/integrafltd
Or if you have any questions, you can contact us via our enquiries email, enquiries@integraf.co.uk, or our telephone: 0117 251 0083. Thank you for reading!
PLEASE NOTE: A mortgage is a loan secured against your home or property. Your home or property may be repossessed if you do not keep up repayments on your mortgage or any other debt secured on it. We offer a comprehensive range of mortgage products from across the market. We offer both first and second charge mortgages, but not deals that you can only obtain by going direct to a lender. For those seeking to increase their existing borrowing, alternative finance options may be available and more appropriate for your needs. For example, a further advance from your existing lender or an unsecured loan (e.g., a personal loan).