 Integra News What is commercial finance?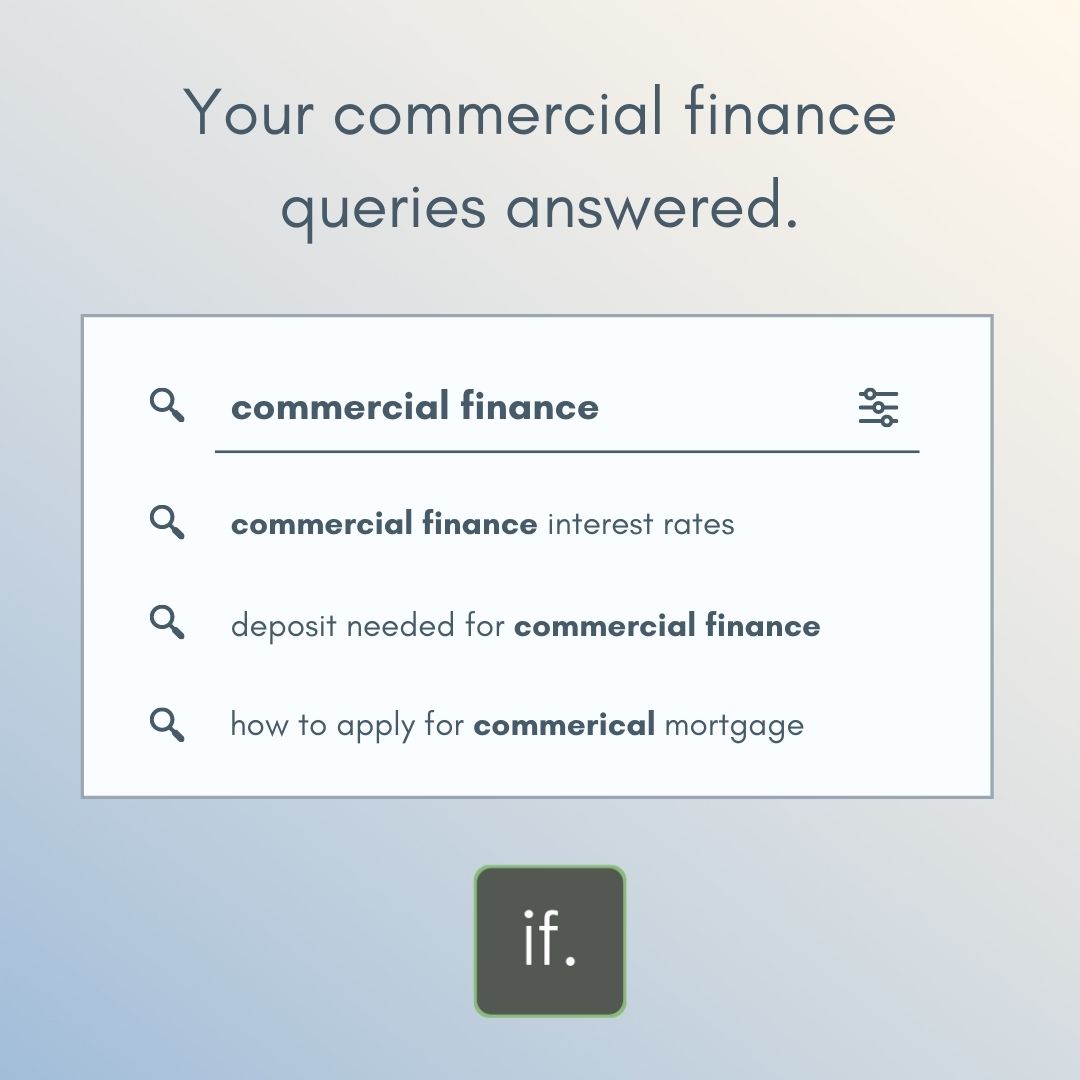 Very simply commercial mortgages are secured loans against properties that are intended to be used for commercial use. This can be to purchase a property for your own business to operate from or to rent to another business. There are many types of commercial lending and it can get complicated, but for now we will highlight some key basic areas that may help you to understand more.
What sort of deposit will I need for a commercial mortgage?
Most commercial mortgage lenders will require a deposit of 30%-40%. Commercial lending carries a lot of risk and this is reflected in the higher deposit demands. Every case is assessed on its own individual merits and some industry types have more flexibility for smaller deposits, such as; GPs, agricultural or veterinarians. With these industry types lenders may consider lending up to 100% loan to value.
What sort of interest rates should I expect from a commercial mortgage?
Interest rates for commercial loans are higher than what you are used to seeing with residential or buy to let lending. There are a broad range of interest rates for commercial properties, they can vary from 2.25% to 6%. The amount of interest charged will depend on loan to value, the business type and the lending type.
A benefit of commercial mortgages that our previous clients have particularly enjoyed is that the interest on commercial mortgages is tax-deductible. This means that you can legally deduct this expense from your total profits, reducing the amount of tax that you will need to pay.
What are lenders looking for when assessing my affordability for a commercial loan?
This is a complex question due to the fact of their being so many variations of commercial mortgages, so we will concentrate on a couple for now.
Borrowing for own occupancy:
For this style of mortgage the lender will pay particular attention to the EBITDA (Earnings before interest, taxes, depreciation and amortization)
It is important for lenders to ascertain how you can cope with the lending required and how this will impact on your business. Is the business able to sustain the debt? Is the industry in which the business operates secure? These are the fundamental things they want to look into.
Borrowing to lease premises to another business:
This is slightly more simplified. In this circumstance the lenders are paying attention to the EBITDA, but are also looking at the rental income the premises will generate each year to ensure that the lending 'washes its face'.
How long does the process take to secure a commercial mortgage?
This depends on the type of lending. For example, if you wish to purchase a property within a SIPP or SSAS then you could be looking at a process as long as 6-8 months. This is because there are a lot of parties involved in the process.
If it is a straightforward purchase within the company name or personal name then we would hope to see things tied up within 4 months.
Have you got any handy tips to share with us to make the process easier and faster?
Absolutely we do! The main tip we can give is to be organized with paperwork. For lenders to issue 'terms' as quickly as possible we always ask for a number of documents upfront. Here is a typical list:
• 3-6 months business accounts
• Last 2 years business accounts
• Personal and business assets and liabilities form (We provide this)
• Details on any COVID-19 related grants, bounce back loans etc
• A business plan
o Lenders want to get an idea of your future plans to evidence that you have considered the good, the bad and the ugly to ensure your business remains stable and profitable enough to service the commercial debt
How will this mortgage be paid off if something happens to me/other key persons?
Not to toot our own horn, but we can also handle protecting your business! Our Business Protection Specialist, Gavin Culverhouse, can make sure that you, your business partner, and/or your employees are protected in case of the unforeseeable. Gavin can offer:
• Life insurance (relevant life plan)
• Key person cover
• Business loan protection
• Shareholder/Partnership protection
•Executive income protection
Now that you've read up on the ways Integra Financial Ltd can aid your business…
Why not get in touch? You can reach us via our
email: enquiries@integraf.co.uk
or our telephone: 0117 251 0083
PLEASE NOTE: The financial conduct authority does not regulate most forms of commercial mortgage.