 Integra News Why have second charge home loans spiked in popularity?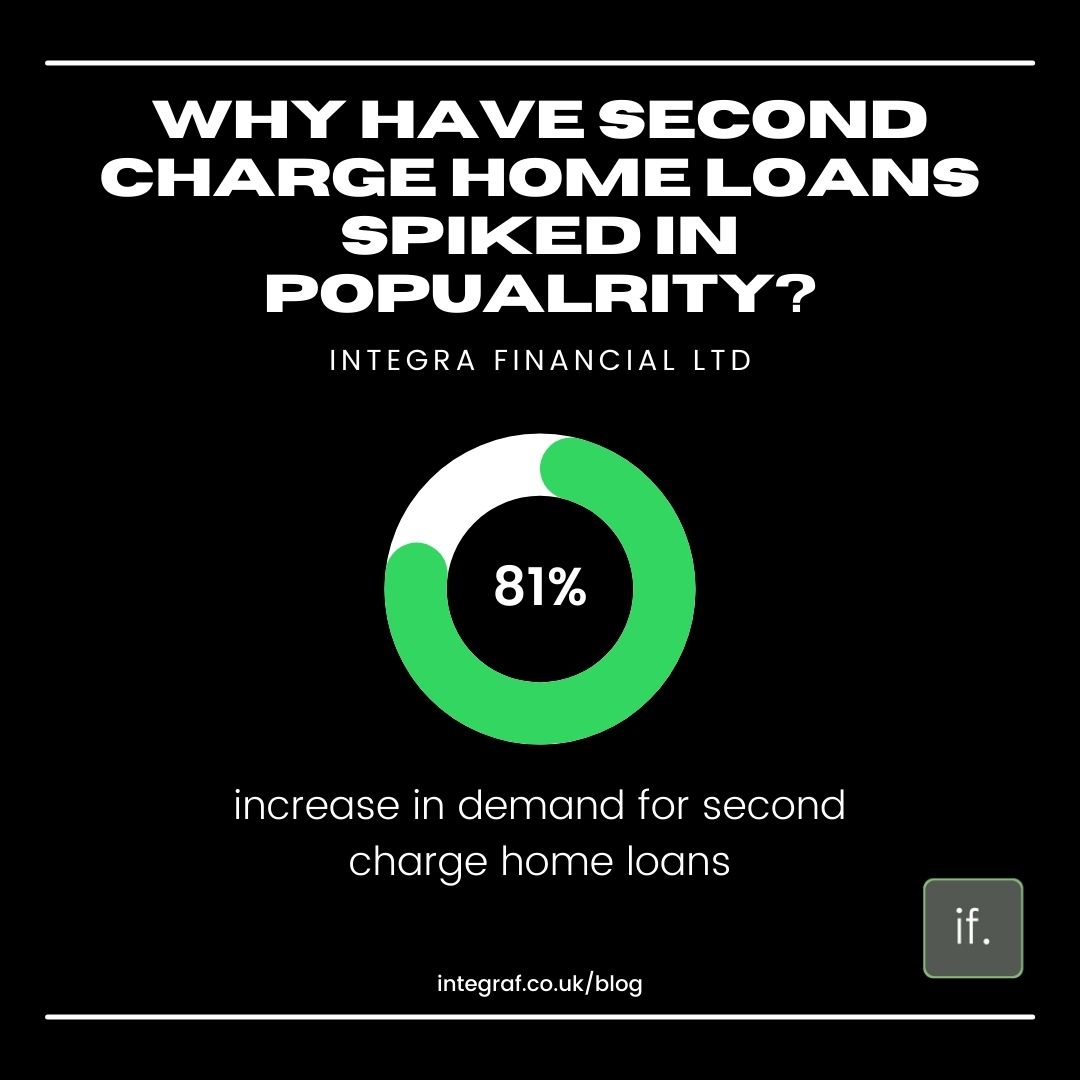 When I started working at Integra, the first bit of content I ever wrote for this brilliant company was our "What are second charge home loans?" blog. So I must say, I am feeling a little nostalgic as I write this!
Anyway, back to the blog! Second charge home loans are a way of using any excess equity you have in your property as security against another loan. This does not mean that you would be limited to spending the money on your property if you were to take out a second charge home loan, but it does mean that if you do not make your repayments, your home could be repossessed.
So, what are some popular reasons for taking out a second charge home loan?
A common reason for taking out these loans that we have seen, especially in recent months, is that second charge home loan providers have more flexible income multiples than lenders. Income multiples are used to determine how much you can borrow, and if this figure is low, it means the amount you could borrow will be low also. Second charge home loan providers can allow the client to borrow more money than lenders will allow, with the same annual salary. As a result of this flexibility, however, interest rates are typically higher than first charge mortgage rates.
Second charge home loans will also allow you to borrow more than an unsecured lender, as they have your home to provide them security. Unsecured lenders will only allow you to borrow a limited amount of up to £25,000, as they have nothing to fall back on if you do not make your repayments. Second charge home loan providers can afford to lend higher amounts as they have a lien (right to keep the possession of another person until they pay back the debt owed) on your property.
Another common reason for taking out a second charge home loan is that interest rates are lower than unsecured loans. If you are in a secure financial position and are certain that you will be able to make repayments, second charge home loans could save you a substantial amount of money on interest. Due to what seems to be the end of COVID-19 and the return of normality, people's financial positions are a lot more secure than they were this time last year, and so we believe this is a big factor towards why second charge home loans spiked in popularity in September.
Figures from the Finance and Leasing Association have revealed that second charge lending in July this year rose by 153% from July last year, supporting our assumption that second charge lending's spike in popularity correlates with the end of COVID-19.
A survey by Shawbrook Bank has also revealed that 81% of second-charge lenders have seen an increase in demand for this type of loan to fund refurbishing projects. It is believed that clients are more eager to redecorate their homes due to spending so much time in them whilst working remotely. Using second charge home loans to fund home extensions or loft conversions has been a trend for clients in recent months.
Are you working from home, and want an extension for your new office? Or perhaps you need some money to fund a holiday now that COVID restrictions are being lifted? Why not get in touch with us now and find out how much you can borrow via our
Email: enquiries@integraf.co.uk
Or our telephone: 0117 251 0083
Thank you for reading this blog, we hope to hear from you soon!
PLEASE NOTE: A mortgage is a loan secured against your home or property. Your home or property may be repossessed if you do not keep up repayments on your mortgage or any other debt secured on it. We offer a comprehensive range of mortgage products from across the market. We offer both first and second charge mortgages, but not deals that you can only obtain by going direct to a lender. For those seeking to increase their existing borrowing, alternative finance options may be available and more appropriate for your needs. For example, a further advance from your existing lender or an unsecured loan (e.g., a personal loan).