 Integra News Why Integra Financial Ltd are a highly commended small broker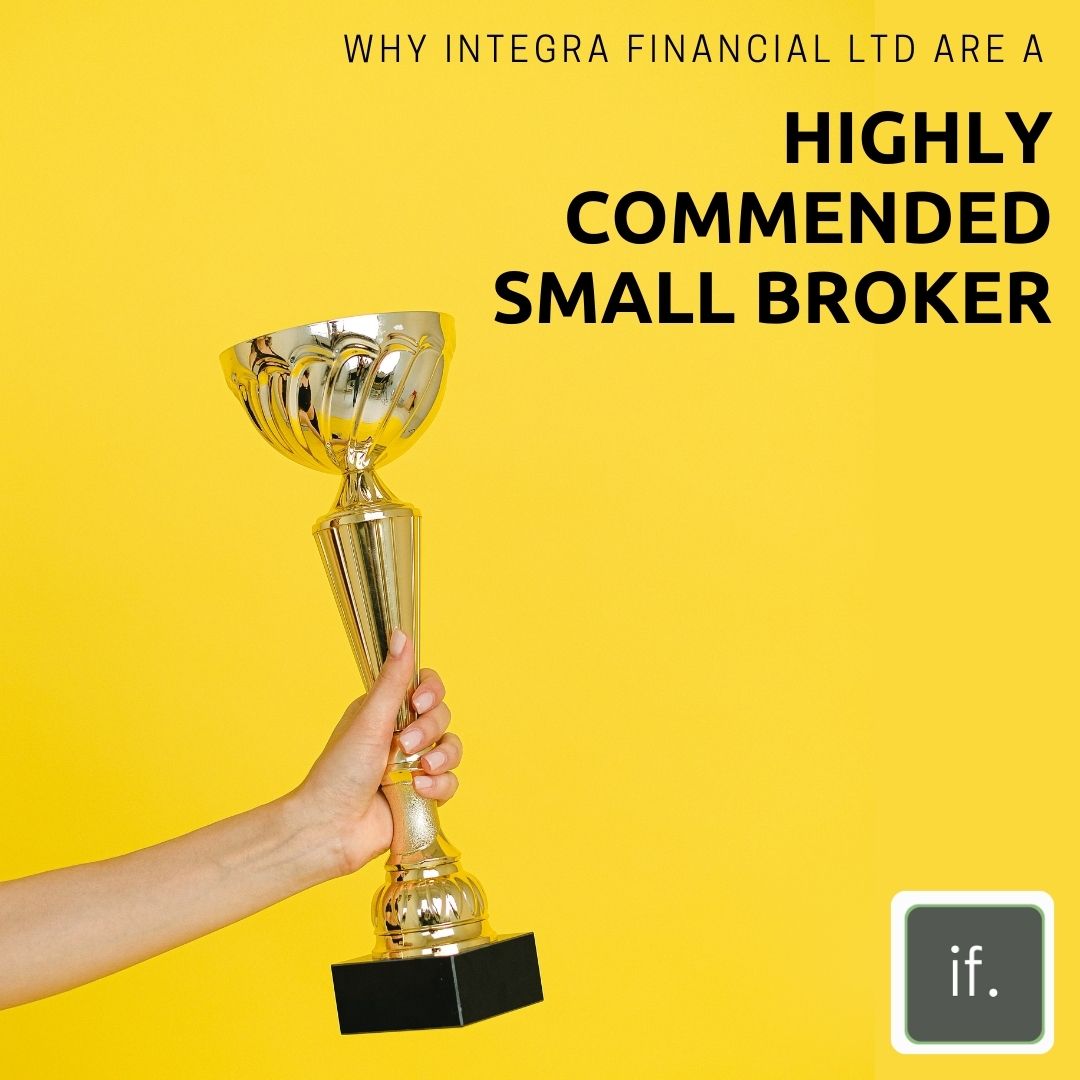 At Integra Financial, each year we are grateful to be shortlisted for the award of Best Small Broker in the Mortgage Strategy Awards. We were awarded the Highly Commended Small Broker status at this year's awards, and we are absolutely delighted.
But, why were we awarded this status?
In 2018, we decided to put our name out there for an award. But, in order to be recognised by Mortgage Strategy, we needed our clients to back us. And that they did! We had around 250 clients email them, telling them why we deserved to be shortlisted for the award. And the rest is history! Each year since, we've put our name forward and fell a little short in claiming this wonderful accolade. But this time around in 2021, despite a challenging year, you proved to Mortgage Strategy that we are deserving of a nomination for this award, and we are hugely grateful for your advocacy!
This year, when submitting our reasoning for why we deserve this award, we came to realise that we have achieved so much in the past year. For example:
• We moved into a new, larger office and renovated it during the first lockdown

• Approximately 1 year ago, we took on our first apprentice, Macey Noonan-Moore. She is now one of the youngest qualified advisers in the UK, as she got her first CeMap at just 17 in June.
• Despite the difficulties of COVID-19, we kept every member of staff working and committing to the future of Integra Financial and our loyal client base.
• In April, we recruited our second apprentice, who is training to become a Marketing Executive by the time she is 18.
• We have began growing sections of the business, putting more focus into Integra Protect. We hired Gavin Culverhouse back in April, who has 15+ years of experience and specialises in Business Protection. Business Protection is an area that the protection industry is certainly calling out for.
• Another section of the business that we are putting more focus on is Integra Commercial.
• As well as recruiting 2 apprentices and another adviser in the last year, we are also looking to create more opportunities and hire 2 more advisers in 2021.
• We hit a new Purchase Completion record in June
• We've acquired nothing but 5 star reviews on Google, and we are beyond lucky to have so many clients willing to take the time to leave us such kind words. Words just can't express our gratitude!
Essentially, this blog is a love letter to our staff and clients. We wanted to thank you, our clients, for your support over not only the last year but since we started up Integra Financial Ltd in 2017. Without you, we wouldn't have won any awards, or achieved everything that we have in just a few years. And to our staff, thank you so much for your resilience during COVID-19, your dedication to the business and to our clients, and your all-round brilliance.
We are so proud of what Integra Financial Ltd has become, and here's to winning more awards, hitting new records and continuing to thrive in years to come!
Want to find out more about what makes us an award winning business? Then get in touch now an speak to any one of our qualified staff to discuss how we can support you.
Telephone: 0117 251 0083
Email: enquiries@integraf.co.uk