 Integra News How can we make a change?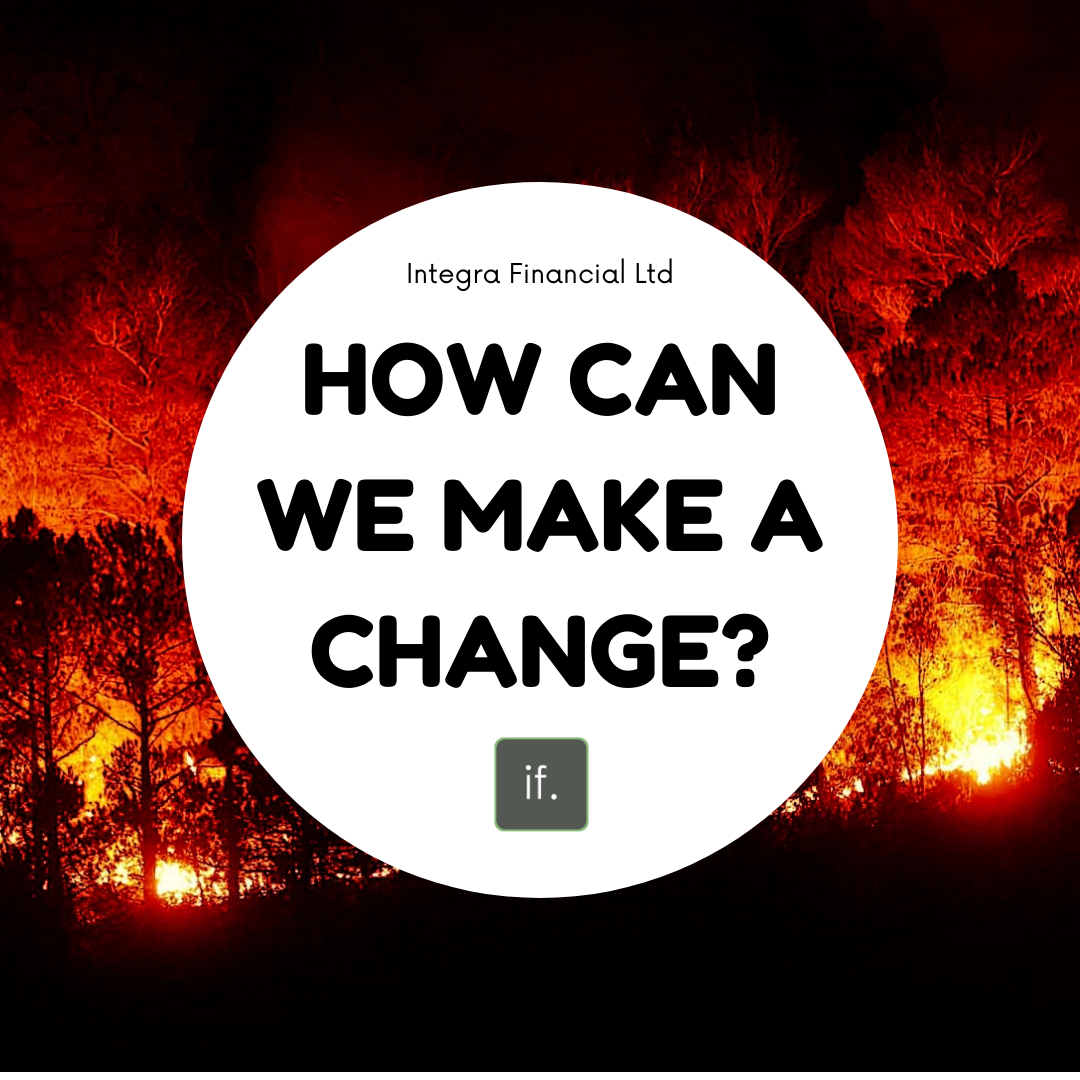 As COP26 has made clear, we need to act now and combat the climate crisis. World leaders came together to discuss how we can reduce our carbon emissions across the globe and eventually reach net zero emissions by the mid-century. But how can we work towards this as individuals who are not in positions of power? How can we make a change?
Well, we can start with our homes. Houses make up 40% of carbon emissions across the UK (according to theccc.org.uk), and this is due to how we heat our homes. Don't panic though! What if I told you that there are ways for you to help save the planet, save money, and still keep your home nice and warm? You can do this by:
1. Insulating your roof
When it gets cold, you wear a woolly hat! Roof insulation is like a woolly hat for your home. The average cost of loft insulation for a semi-detached property is just £300, and in the long run could save you up to £750 on bills over a 5-year period. And the best part – roof insulation can reduce your home's carbon emissions by 610kg per year!
2. Insulating your walls
Around a third of heat loss in homes is through the walls, meaning that insulating them can keep your home warmer, save substantial money on energy bills, and reduce your home's carbon emissions.
That's right – insulating your walls can save you £165 a year on bills, and reduce your carbon emissions by 680kg a year, all whilst keeping your home nice and toasty! The money you'd have spent on installing wall insulation will be easily recovered, since you'll be reducing your energy bills so significantly.
3. Upgrading your boiler
This is generally more costly than the 2 home improvements we've mentioned previously, but the impact of upgrading your boiler is undeniable.
Your boiler accounts for 55% of your energy bills, and if your boiler is outdated, this could mean that you are spending unnecessary money and emitting unnecessary amounts of CO2.
By purchasing a modern A-rated condensing boiler as opposed to an old gas boiler, you are limiting your home's CO2 emissions and could be saving yourself up to £205 a year on energy bills.
4. Double-glazing your windows
Reduce draughts, carbon emissions and noisiness with this option! Wintertime means inescapable cold for those with draughty rooms. But double glazing can reduce draughts, energy bill costs and give you some peace and quiet!
Insulating your windows can reduce your home's carbon emissions by 80kg per year and save you £160 a year on energy bills.
5. Installing solar panels
Solar panels allow you to convert energy from the Sun into electricity – saving you money on energy bills (it is estimated that solar panels can save you up to £300 a year!), and according to energysavingtrust.org.uk, the average residential solar panel in the UK saves a minimum of 1.42 tonnes of CO2 emissions a year.
The initial cost is pricey (between £2,500 - £8,000), but the benefits for you and your planet are worth it.
So, now that we've discussed ways that you can make improvements on your home, how can we help you out? We can:
• Help you find ways of funding these energy efficient home improvements
• Find a green mortgage for you if you are looking to re-mortgage (green mortgages offer benefits to those with a property EPC rating of A or B, read more at our green mortgages blog: https://www.integraf.co.uk/blo...)
• Or find other green incentive schemes for you to use to your advantage i.e., Coventry Building Society's "Green Together Reward" which allows borrowers making energy efficient home improvements to claim £500.
Are you ready to make a difference? Contact us now via our
Telephone: 0117 251 0083
Or our email: enquiries@integraf.co.uk
If you'd like to discuss funding your home improvements with us, or if you'd like to re-mortgage onto a green scheme.